Luxury Croatia Yacht Charter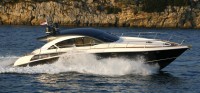 The luxury yacht everybody dreams of available at the Adriatic sea everybody longs for.
The Mondial 54 is constructed to provide maximum comfort and safety at sea in all weather conditions and provides the highest specification for a 20 meter yacht: spacious salon, large cockpit with platform, three cabins, skipper cabin and an abundance of quality. You can rent this luxury yacht starting from 12,500 €/week.
New Service: IzziCarHire
IzziYachtCharter is proud to present new service for Central Europe: IzziCarHire. Connecting best local car rental companies directly to IzziCarHire you receive premium service combined with lowest rates. Check the offer:
Croatia Yacht Charter Adriatic
Welcome to the Izzi Yacht Charter, your provider of bareboat or luxury yacht charter (a sailing boat, a motor boat or a speedboat)!
Holidays spent on a sailing boat or a motor boat is something very special, something worth trying, a pleasure beyond all comparison! At the moment, our offer comprises many different types of sailing boats and motor boats which can be chartered in marinas along the Adriatic coast, including Pula, Zadar, Sibenik, Split and Dubrovnik.
Yacht charter (rent a sailing boat, a motor boat or a speedboat) opens the horizons of endless possibilities to research wonderful islands and bays that cannot be accessed from the mainland. Taste sea food which you prepare or even catch yourself or visit a peaceful fishing village where sea specialties prepared by fishing chefs will be served to you. Live an unforgettable adventure at one of the most beautiful seas, the Adriatic, where every bay, every islet, every village tells a story of its own.
Featured Destination - Adriatic Sea
In recent years, the Adriatic Sea and Croatian coast have been in the limelight of the world's tourist attention. Owing to its untouched nature and innumerable bays, the Adriatic is a jewel of the Central Europe and the Mediterranean.
Featured motor boat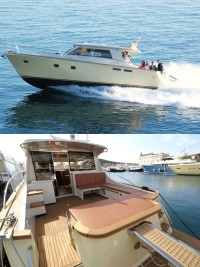 Lobster Solare 47 - special promotion for motor yacht that offers everything you need for adventurous and unforgetable holidays.
Based in Opatija it can be yours for only 4,400 €/week. More >>